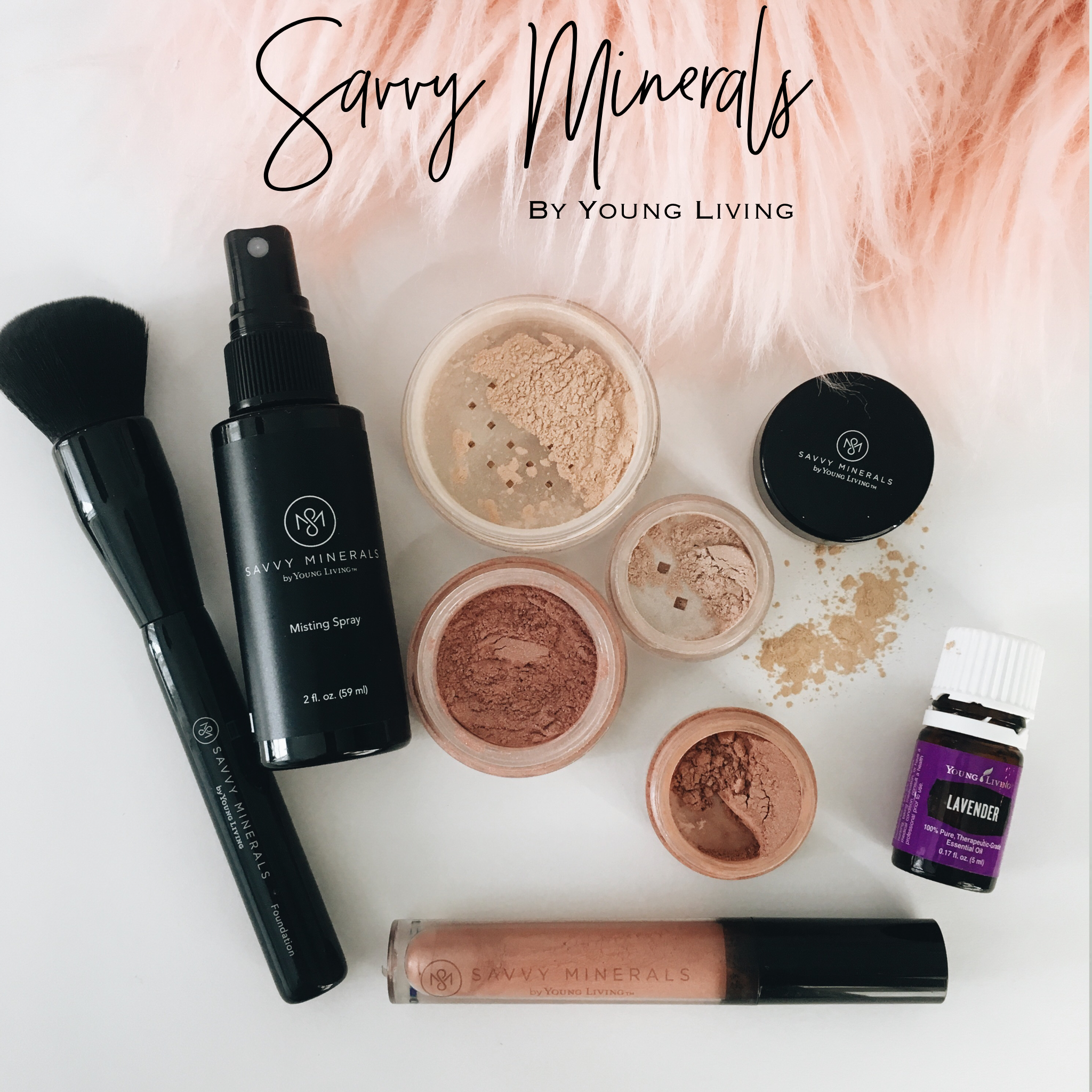 If you are interested in joining my team, I would love it!
I would absolutely love to have you on my team! To enroll with my group, CLICK THIS LINK and make sure the number 1891051 appears in both the Enroller and Sponsor ID fields.
Signing up for a wholesale account means you will get 24% off retail prices which is AWESOME! You will also be added to our private Team Facebook groups. I am passionate about this team and helping women earn income to help support their families! If you are interested in sharing oils I would love to talk with you more about this. We have an AWESOME monthly business bootcamp that is FREE for members of our team.
Sign up as a MEMBER- this does NOT mean you will ever have to sell anything, just means you get 24% off prices!
THE SAVVY MAKEUP KIT IS HERE!
That means you can now join our Tribe with a Savvy Minerals Make-up kit!
When you sign up as a WHOLESALE member, you will get access to our private Facebook groups! It is a place to learn everything you need to know about your kit, all our amazing products and get plugged into our amazing community.
If you are CURIOUS about the biz -we have an awesome group to teach you and guide you and run with you in that! We have monthly zoom calls, lots of education and brainstorming and all the support and encouragement you will need to succeed!!!
Every Savvy Minerals product was carefully crafted so you can feel fabulous about yourself and what you're putting on your skin. Products developed with an unwavering standard of purity and quality, giving you a full variety of naturally derived products made without cheap fillers or synthetics—and that's a beautiful thing!
As a cancer survivor, I am passionate about educating myself and others on the ingredients in the products we are using in our homes. If you haven't scanned your makeup with the Think Dirty app- do it! You are WORTH making this switch!
Let's get SAVVY girls:
-Savvy Minerals are free from: talc, lead, bismuth, mineral oil, lead, mercury, parabens, phthalates, petrochemicals, synthetic fragrances, and synthetic colorants!
-Savvy Minerals are made in the USA (the brushes are made in Italy).
-Savvy Minerals are cruelty-free, gluten-free, and mostly vegan (the lipsticks and lip glosses have beeswax, so they are not considered vegan).
-Savvy Minerals by Young Living uses Arrowroot Powder and Kaolin Clay. Both are calming to the skin, help to absorb excess oil and moisture on the skin and make the skin feel silky smooth. This is important because most mineral makeup uses bismuth, which is a metal mineral that - when worked into the pores - aggravates the pores and causes irritation and breakouts.
-Savvy Minerals last ALL DAY LONG… seriously, ALL DAY LONG! You'll look as fresh at midnight as you did at 9 AM!
- All of our makeup is buildable, so you can go super natural or super glam! Create a variety of looks with all with the same products!